Experienced Hands At The Helm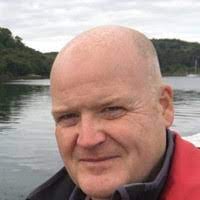 Kenneth Ross
CHAIRMAN OF SEVEN YIELD HOLDING PTE LTD
Mr Ross is responsible for the shipping activities of the Siem Shipowning Inc.
Mr Ross is also the CEO of Siem Shipowning Inc. and Siem Car Carriers AS.
Mr Ross is a British citizen.

Mr Pettersen is the Chief Financial Officer of the Siem Group. He is also Chairman of Siem Car Carriers.
Prior to joining the Siem Group in 2011, he has worked for Norges Bank Investment Management and with investment banking in Danske Bank.
He holds a MSc in Economics and Business Administration and a MSc in Financial Economics.
Mr Pettersen is a Norwegian citizen.