Experienced Hands At The Helm
Mr Siem was appointed Director and Chairman  from January 2011 of Subsea 7.  Prior to the merger of Acergy S.A and Subsea 7 Inc. in January 2011, Mr Siem was Chairman of Subsea 7 Inc from January 2002. 
 Mr Siem has a degree in Business Economics and has been active in the oil and gas industry since 1972.
Mr Siem is the Chairman of Siem Industries S.A. and Siem Industrikapital AB. Mr Siem is a Director of Siem Offshore Inc., Siem Shipping Inc. (formerly Star Reefers Inc.), North Atlantic Smaller Companies Investment Trust plc and Frupor S.A. Past directorships include Aker Kvaerner and Transocean Inc.
Mr Siem is a Norwegian citizen.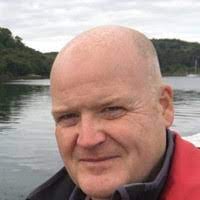 CHAIRMAN OF SEVEN YIELD HOLDING PTE LTD
Mr Ross is responsible for the shipping activities of Siem Shipowning Inc.
Mr Ross is also CEO of Siem Shipowning Inc. and Siem Car Carriers AS.
Mr Ross is a British citizen.
Mr Yang has acted for leading vessel finance banks, ship owners, lessors and operators in range of complex financing and sale and leaseback transactions. He also excels in advising banking clients and other creditors on the Singapore law aspects of asset recovery, restructuring and enforcement strategy and has been extensively involved in the recent Emas, Ezra, Swiber, Swissco and Rickmers Maritime insolvencies.
In addition to the above, Mr Yang has considerable experience advising on private mergers and acquisitions, corporate compliance, general corporate advisory, personal data protection and non-contentious employment law matters.
Mr Yang is a Singaporean citizen.