Asia faces immense requirements for infrastructure, which requires the public sector partnering with the private sector to fill the gap. The Asset, in support of the importance of infrastructure to the region's future, shines the spotlight on this sector with The Asset Triple A Infrastructure Awards.
The awards will honor the institutions and the deals in Asia that made a difference in 2021.
Seven Yield Holding is pleased to be the recipient for the Green Project of the Year 2021.
This is the first green loan Japanese Operating Lease with Call Option (Jolco) for shipping assets. The two LNG-powered car carriers, MV Confucius and MV Aristotle, operate exclusively for Volkswagen, on its routes between Germany and North America.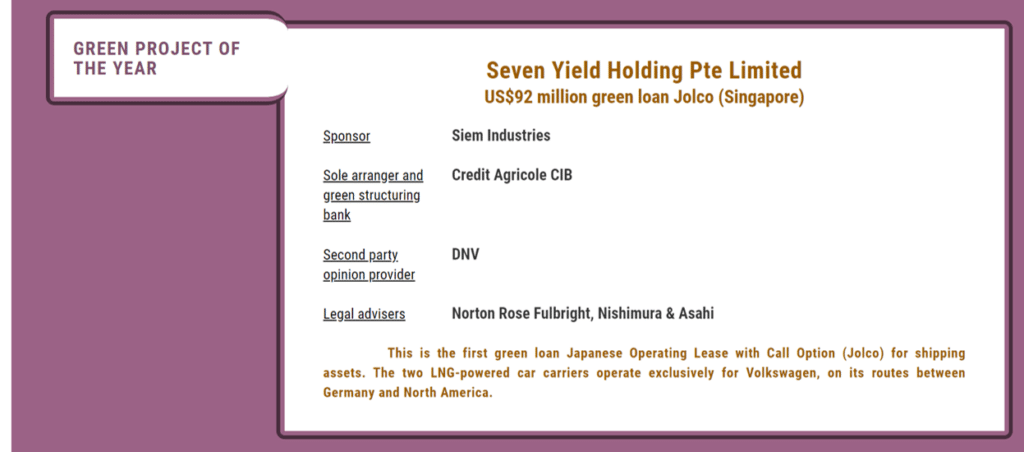 .